I found a nice Sparkle Paper Towel deal for you!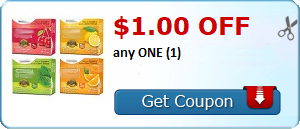 This new coupon is for $1.00 off one Sparkle brand 6 roll or larger paper towel. Currently there is one store with a deal on the price. Harvey's has their 6 roll on sale for $3.98. Use the coupon and you will pay $2.98.
I was checking a few other stores and found Walmart has their 8 rolls on sale for $8.47. Sparkle notes the 8 rolls are large enough that they actually equal 12 rolls. I would personally just print two of the $1 off coupons and buy 2 packs at Harvey's and pay $5.96 for 12 rolls.